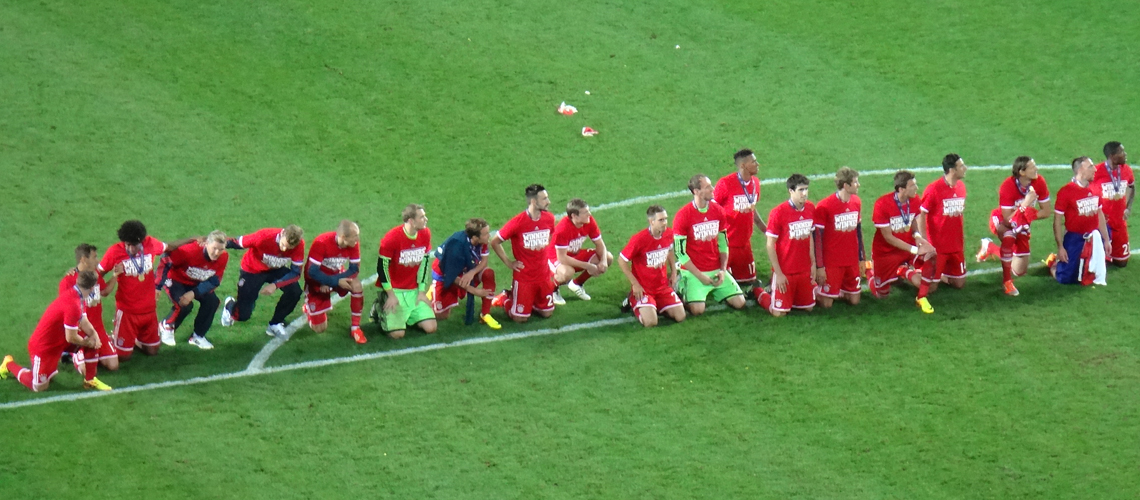 Join us
Do you want to show your true colours?
Are you born to be a Red Doc? 😉
We are happy to welcome you as an official member of the Red Docs Munich!
Here is some information regarding the membership:
Every fan of the FC Bayern Munich who is willing to respect our charter and club rules, can become a Red Doc.
As a member of the Red Docs Munich you can apply for tickets. If we get tickets, they will be distributed by email. The tickets will be handed over by members of the club's committee on the day of the respective match.
We will invite you to our official events such as the annual general meeting or our regulars' table.
The fee is 19€ and will be debited from your account. Members who are not living in the EU will have to transfer the amount to our bank account.
Children (including teenagers at the age of 16) can join for free.
After your application you will receive your personal membership number.
If you need more information have a look at our charter and club rules (German).
We encourage you to join the FC Bayern Munich as well but it is not required.
Our members receive a 10% discount at the FCB online fan shop.
We have been registered as "registered association" since the 16th November 2012. Only a few days later the FC Bayern Munich acknowledged the Red Docs Munich as official fan club.
We are looking forward to welcoming you as a Red Docs!
See you soon!
Satzung des Fanclub Red Docs Munich | Download
Beitrittserklärung FC Bayern Fanclub Red Docs Munich | Download
Einzugsermächtigung FC Bayern Fanclub Red Docs Munich | Download
Einverständniserklärung zur Verarbeitung von personenbezogenen Daten FC Bayern Fanclub Red Docs Munich | Download